Highly Trained Professionals
Providing the Highest Quality Plumbing and Heating
Services since 1989 for Residential and Commercial Clients
Serving Lower Hudson Valley including: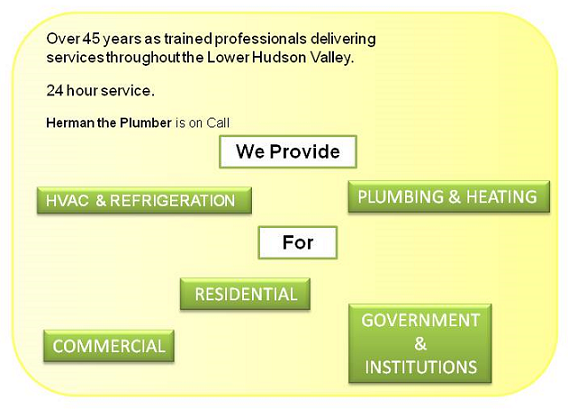 - Westchester County
- Bronx
- Manhattan
- Lower Connecticut

Herman Elvy, president and owner of JACAN is a master plumber with over 45+years experience offering plumbing installations & repairs to the Westchester County and Bronx - Manhattan Community. His team of experts are reliable professionals who are well trained and here to help you.
Give us a call today at 914-576-6600 we can help you.